SRA Solutions design and manufacture SCEC-approved cabinets complying with Technical Specifications for Approved Security Containers. These include (but are not limited to) Class B and C cabinets, key cabinets and wall mounted enclosures.
Standard range CLASS B + CLASS C
NetShelter SX 42U 750mm Wide x 1070mm Deep Enclosure with Sides Black
Wide enclosure with increased cable management options for high density server and networking applications. 42U height to easily roll through doorways.
Includes: Baying hardware , Key(s) , Keyed-alike doors and side panels , Leveling feet , Mounting hardware , Pre-installed casters , Side panels.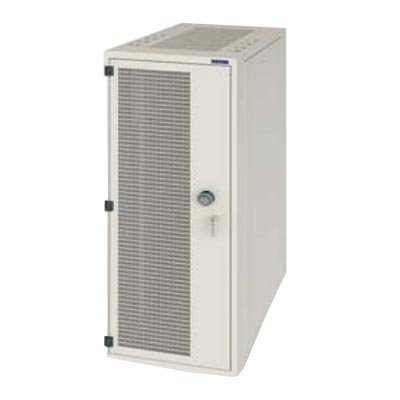 Expanded range CLASS B + CLASS C
To meet an ever-changing IT environment, we have widened our range with even more heights, depths and widths.
Australia's most comprehensive SCEC-approved range.
Expanded heights: 27U, 33U, 47U
In your choice of depths: 700mm, 900mm, 1000mm, 1100mm
In both 700mm and 750mm widths.
SRA engineering expertise extends to fully-customised SCEC cabinets and project management on any variations.
We welcome the opportunity to discuss your customisation – Please contact our sales team on + 64 9 579 4799 or e-mail us service@aline.co.nz about your queries.
SRA Solutions' SCEC-approved Class B and Class C cabinets are of a steel-welded construction and include:
Superior design with the highest possible door-perforation and air flow volume
A choice of doors: hi-flow vented, solid or window versions
Class B security using digital Kaba X10 or S&G 2740B locks; Class C locks are BiLock
High security side panels
Adjustable mounting rails, complete with laser etched RU identification
Earth-bonding kit
Full baying capability, with side panels on or off
Your choice of black or grey nurse colouring (other colours on request).
iPAMM: High Density Heat Load, SCEC-Approved Solutions
SRA continues to provide iPAMM, a trusted and proven high density heat load
solution, to fit all of our Class B and C cabinets, and is the only SCEC-approved
solution capable of dissipating up to 10kW of heat.
Patented intelligent plenum air management modules
SCEC iPAMM Up to 10kW dissipation   +   SCEC iPAMM CELL Greater than 10kW densities